I cut out these two bread boards on my scrollsaw then painted them.
I like to make new wood look old. I hope you enjoy looking at these.
First one is a willow tree and sheep my favorite thing to paint. I also
like to paint saltbox houses but didn't paint one this time.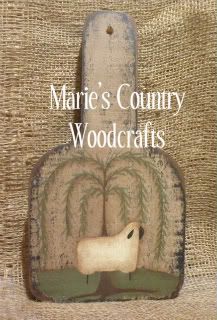 Then I painted a barrel full of apples with a crow perched on top.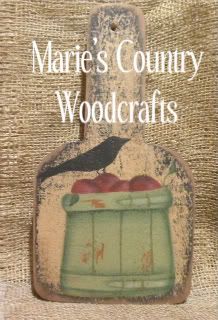 I hope everyone has a wonderful day.